English (ESOL) with Path Yorkshire
New English (ESOL) Classes – starts in JANUARY 2024
Leeds, Bradford, Wakefield, Halifax, Hull, and York
Call our main office on 0113 2624600 for details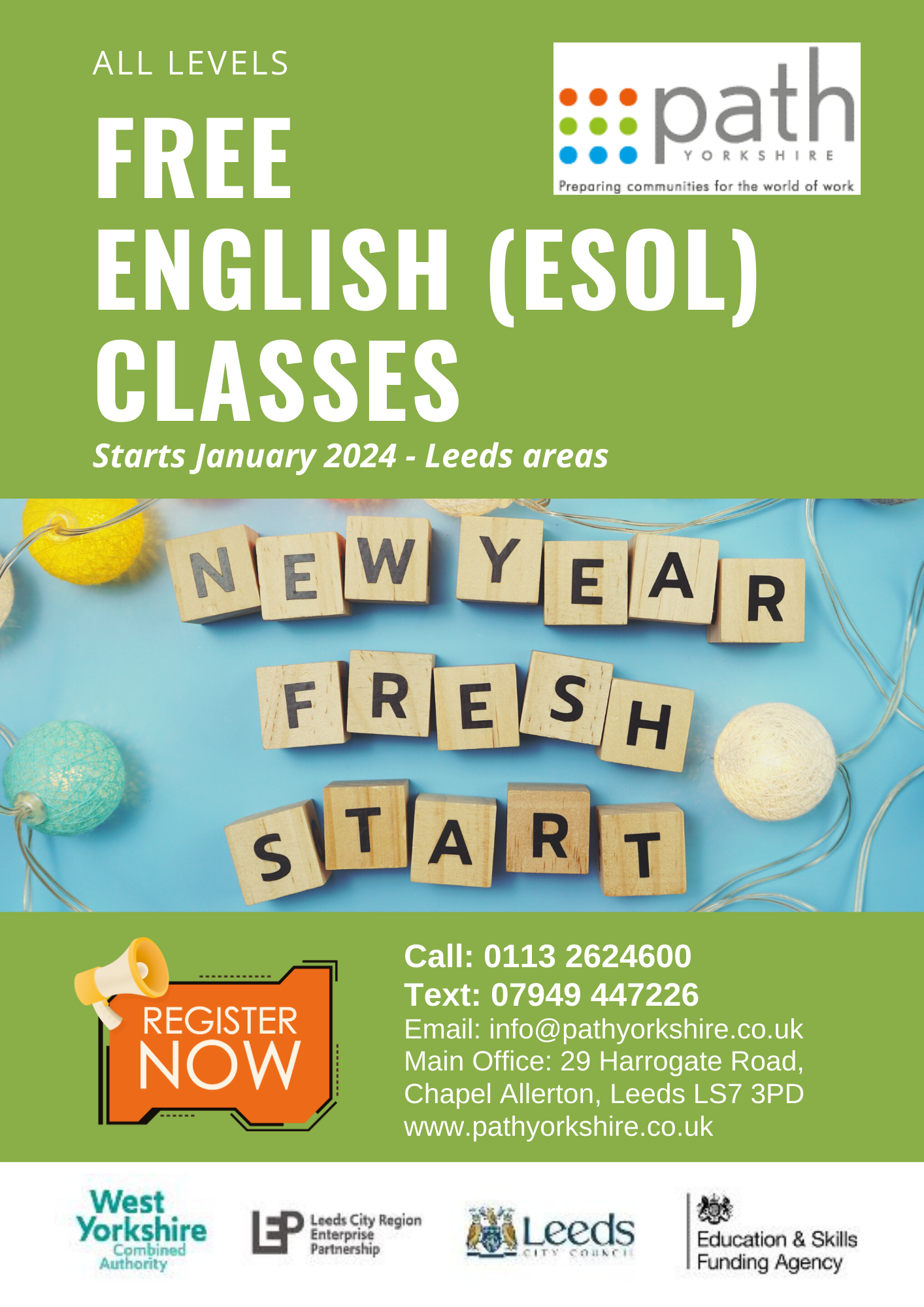 What our English / ESOL Learners said
When I come to England I sit in house one year because I don't know where to learn English. Now is good here Path Yorkshire. My husband stay with baby. My husband work every day except Monday. Now he come in car.
A student from Sudan said this is the first time she has ever learned English
I come to English school last two months ago. When I come first to this school, I was depress. Now I feel amazing and better. The teacher is very very friendly, individual talk with me. My English is still bad but at this moment I am more confident and always speak English. The school and teacher is brilliant, and I am very very glad I can communicate better.
A learner from ESOL Womens Group
Four years I'm living here and I never once went in a library until now. I didn't know I can take books and use computer. My daughter was so small. Then I went to India one year because my mother-in-law was so ill. Now my daughter in school and I am free. I just need a job. I need a place to go, to learn English, and some people to talk… some friends, like here.
A new student said at the end of a library visit